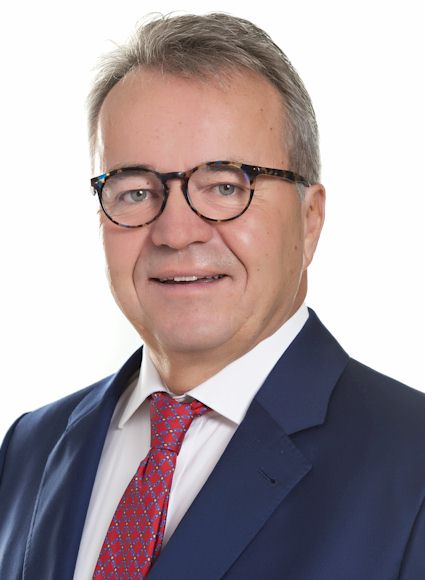 RÉAL GAUTHIER
Réal Gauthier is a versatile manager with extensive expertise in:
Logistics – 12 years
Food plant production – 10 years
Customer service – 10 years
Business and political public relations – 5 years
Creation of agriculture-related businesses
Réal worked for Olymel for 21 years (1998-2019) and served as:
Vice President-Corporate Affairs and Environment
Vice President-Distribution and Transport
Vice President-Processed Meat Operations
Vice President-Logistics and Engineering
Vice President-General Manager of Triumph Foods
He previously served as Chief of Staff for the Quebec Government's Minister of Agriculture, Fisheries and Food. He also acted as an industrial and employment commissioner for the Union des producteurs agricoles and was the owner of a vegetable and maple farm.
Under his leadership, Réal has had more than 3,500 employees in 12 plants and more than $750 million in annual industrial operations. Following Olymel's merger with other stakeholders, he led the program to streamline 12 plants into 9 plants.
He led the creation of an internal supply chain, including procurement, production planning (23 plants), inventory management (50,000 pallets), 4 distribution centres, transportation company (200 employees), export logistics (250 containers per week of fresh and frozen meat) and customer service.
He currently owns a vineyard in St-Simon: Vignoble St-Simon.
In addition to operating his vineyard, which produces 7,000 bottles of wine and alcohol annually, Réal primarily acts as an operations coach as well as a production and logistics management consultant.
Réal has participated in international volunteer activities in Guatemala and Honduras. Always in search of a challenge, Réal went to Everest Base Camp and around Mont Blanc.
Réal holds a Master's degree in SME Economics and Management from UNIVERSITÉ DU QUÉBEC À TROIS-RIVIÈRES, Trois-Rivières as well as a Bachelor of Science - Geography from UNIVERSITÉ DE SHERBROOKE, Sherbrooke.